Delight in the warmth of autumn with our Wholesome Pumpkin and Oatmeal Cookie recipe. As a seasoned chef and devoted food blogger, you're about to embark on a journey that marries your culinary finesse with the comforting embrace of wholesome ingredients. Get ready to create cookies that nourish both body and soul.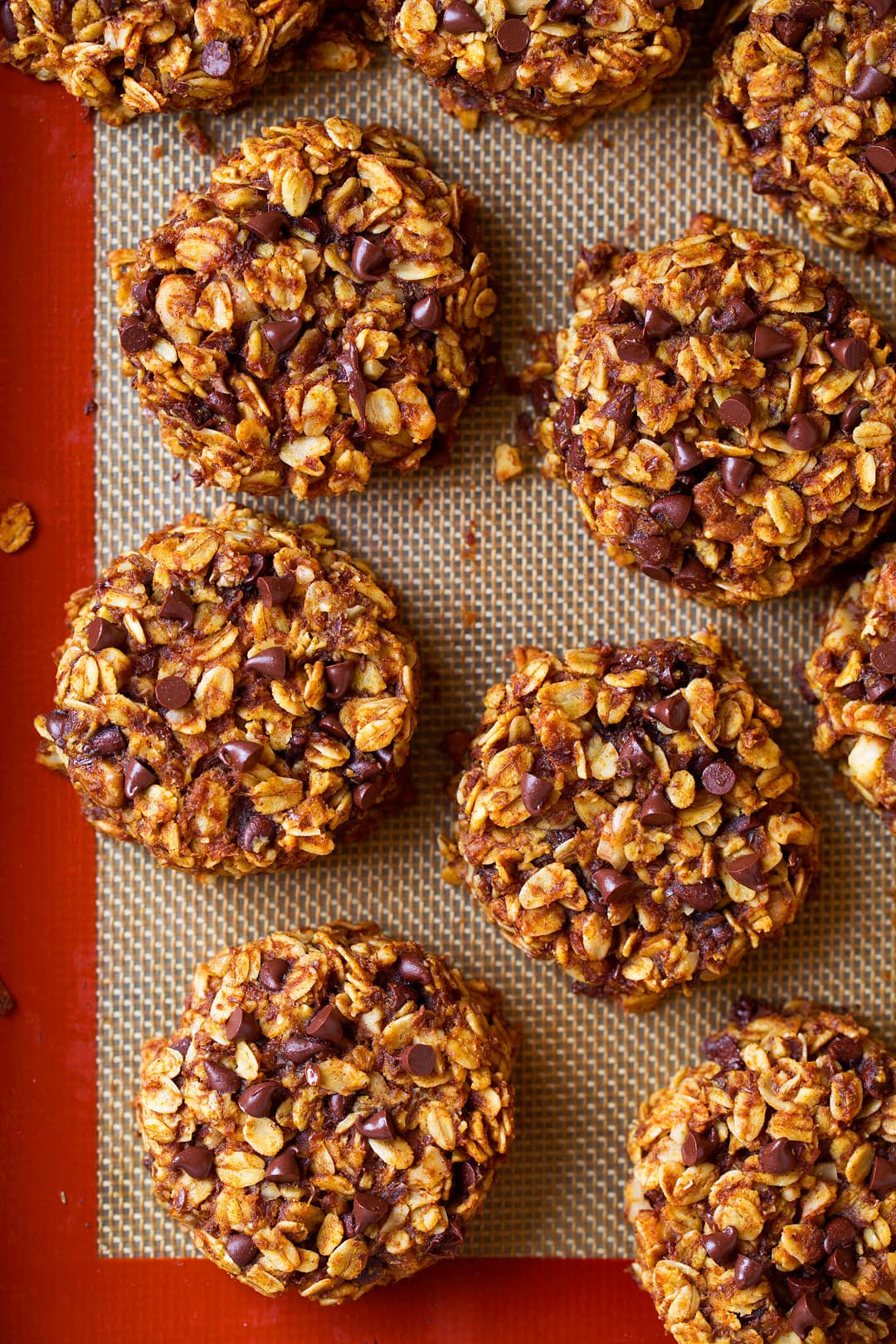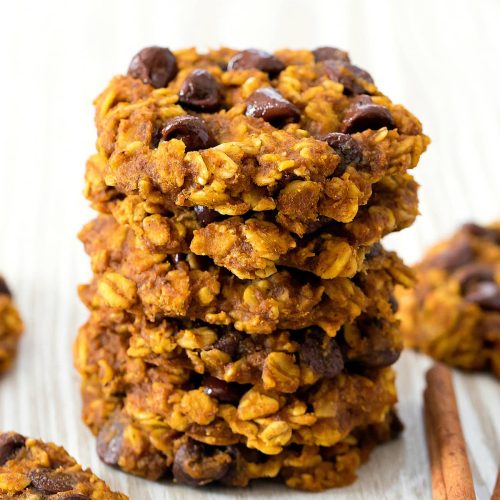 Wholesome Pumpkin and Oatmeal Cookie
In the realm of baking delights, the Wholesome Pumpkin and Oatmeal Cookies stand as a testament to your culinary creativity. As a dedicated food blogger and expert chef, you're sharing the joy of crafting a treat that nourishes both body and soul. Each bite embodies the essence of the season, reminding us that even in the midst of busy days, there's comfort to be found in the simple pleasure of baking and enjoying wholesome cookies.
Ingredients
1

piece

Ripe banana, mashed

3

tbs

Rolled oats

3

tbs

Vanilla almond milk

2

tbs

Pumpkin, canned

3

tsp

Dried fruit or raising

1

tbs

Nut butter

2

tsp.

Ground flaxseed

1/4

tsp

Cinnamon

1/2

tsp

Pumpkin pie spice
Instructions
Initiate microwave dessert making by taking a bowl being microwave safe. Fill it by mixing up all above mentioned ingredients. Mix them all in gradual manner. With hands convert the mixture into cookie shape.

Then allow it to gradually microwave for the next 4-5 minutes. Take out and allow few minutes for the lovely dessert to cool down. Enjoy the cookie!!
Notes
Experience the joy of baking with Wholesome Pumpkin and Oatmeal Cookies. This recipe intertwines the richness of pumpkin with the heartiness of oats, resulting in a treat that's as wholesome as it is delectable. With your culinary expertise, these cookies are a testament to the art of balance and taste.
Tips and Tricks for Crafting Wholesome Pumpkin and Oatmeal Cookie
Quality Ingredients: Opt for fresh pumpkin puree or high-quality canned pumpkin without additives for the best flavor.
Flavor Enhancement: Elevate the taste by adding a dash of warming spices like cinnamon, nutmeg, and a hint of cloves.
Chewy Texture: For a chewier texture, use old-fashioned rolled oats. If you prefer a smoother consistency, pulse the oats in a food processor.
Measuring Flour: When measuring flour, use the spoon-and-level method to prevent dense cookies. Over-measuring can result in dry cookies.
Room Temperature Ingredients: Allow ingredients like eggs and butter to come to room temperature before using. This ensures even mixing and proper incorporation.
Balancing Sweetness: Adjust the sweetness by experimenting with the amount of maple syrup or honey. Taste the batter and tweak it to your preference.
Cookie Scooping: Use a cookie scoop or a tablespoon to portion out the cookie dough. This ensures uniform cookies that bake evenly.
Even Spacing: Place cookie dough portions on the baking sheet with enough space between them to allow for spreading during baking.
Chilling the Dough: For a thicker cookie, refrigerate the dough for at least 30 minutes before baking. This helps prevent excessive spreading.
Baking Time: Keep a close eye on the cookies as they bake. They're ready when the edges are golden and the centers are set but still slightly soft.
Cooling Period: Allow the cookies to cool on the baking sheet for a few minutes before transferring them to a wire rack. This helps them firm up without breaking.
Storing Freshness: To maintain their texture, store the Wholesome Pumpkin and Oatmeal Cookies in an airtight container with a slice of bread. The bread helps retain moisture.
Custom Add-ins: Experiment with add-ins like dark chocolate chips, chopped nuts, or dried cranberries to customize your cookies.
Batch Freezing: Freeze unbaked cookie dough portions on a baking sheet, then transfer them to a resealable bag for easy, on-demand baking.
Pairing Suggestions: Enjoy your cookies with a mug of warm chai tea, a glass of almond milk, or even a scoop of vanilla ice cream for an extra treat.
Serving Suggestions to Enhance Your Wholesome Pumpkin and Oatmeal Cookie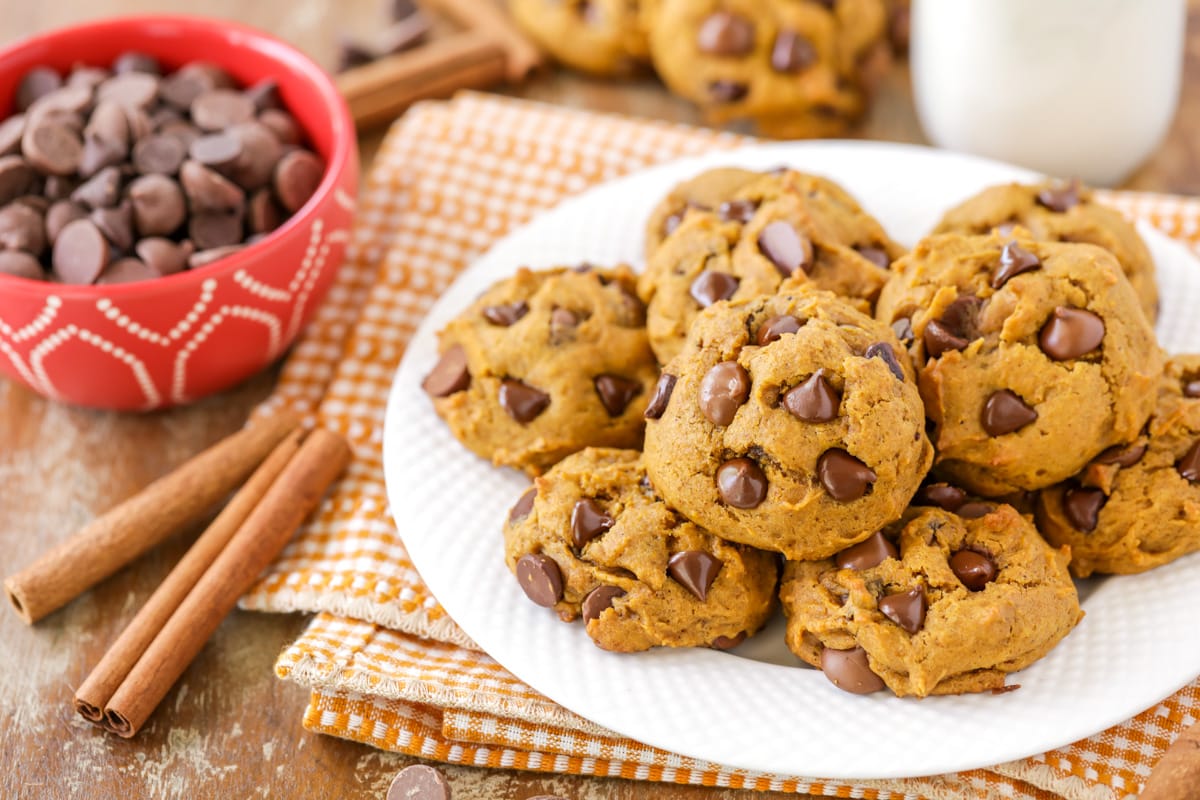 Morning Bliss: Start your day on a wholesome note by enjoying these cookies as a nutritious breakfast paired with a smoothie or a cup of Greek yogurt. The hearty oats and pumpkin provide sustained energy to kick off your day.
Afternoon Tea Delight: Transform your afternoon tea time into a special treat. Serve the Wholesome Pumpkin and Oatmeal Cookies with a pot of herbal tea, letting their natural flavors complement the warmth of your drink.
School Snack Magic: Pack these cookies in lunchboxes for kids and adults alike. They're a delightful alternative to store-bought snacks, offering a burst of energy without the artificial additives.
Post-Workout Recovery: Replenish your energy after a workout with a cookie or two. The combination of oats and pumpkin provides a balanced mix of carbohydrates and nutrients for muscle recovery.
Weekend Brunch Extravaganza: Elevate your brunch spread by serving these cookies as a unique addition. Arrange them on a dessert platter alongside fresh fruit, yogurt parfaits, and your favorite brunch dishes.
Movie Night Treat: Satisfy your sweet cravings during movie nights with a plate of Wholesome Pumpkin and Oatmeal Cookies. They're perfect for munching on while enjoying your favorite films.
Picnic Pleasure: Pack these cookies for a picnic in the park. Their portable nature makes them a convenient and satisfying addition to your outdoor spread.
Gift of Goodness: Present a batch of these cookies in a beautifully wrapped box as a thoughtful and wholesome gift for friends or family. Attach a handwritten note for a personal touch.
Office Desk Snack: Keep a stash of these cookies at your desk for a quick and nourishing snack during work breaks. They'll help boost your energy without causing a sugar crash.
Indulgent Dessert: Create an indulgent dessert experience by sandwiching a scoop of your favorite ice cream between two Wholesome Pumpkin and Oatmeal Cookies. The warm and cool combination is pure bliss.
FAQs of Wholesome Pumpkin and Oatmeal Cookie
Can I use canned pumpkin puree? Absolutely, canned pumpkin puree works well. Just ensure it's 100% pure pumpkin without added sugars or spices.
Can I substitute the eggs? Certainly, you can use flax eggs (1 tablespoon ground flaxseed mixed with 3 tablespoons water per egg) for an egg-free version.
How can I make these cookies gluten-free? Swap out regular flour for a gluten-free flour blend or oat flour to make these cookies suitable for a gluten-free diet.
Can I freeze the cookie dough? Yes, you can freeze the dough in cookie-sized portions for future baking. Just thaw before baking.
How should I store the baked cookies? Store the Wholesome Pumpkin and Oatmeal Cookie in an airtight container at room temperature for up to a week. For longer storage, keep them in the fridge.
In the realm of Wholesome Pumpkin and Oatmeal Cookie, your culinary expertise shines. As a seasoned chef and devoted food blogger, you've captured the essence of comfort and nourishment in every bite. With each cookie, you're sharing a taste of your passion. Whether it's a cozy moment alone or a treat for loved ones, these cookies are a reflection of the joy you find in creating and savoring the simple pleasures of life.