Dive into a culinary adventure that blends tradition and innovation with the captivating Bread Mumbling Pudding. As a seasoned chef and enthusiastic food blogger, you're about to experience a dessert that whispers tales of comfort and indulgence.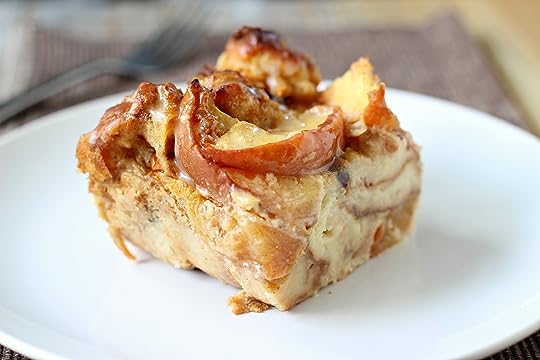 Bread Mumbling Pudding
The Bread Mumbling Pudding bridges generations, offering a fresh take on a classic dessert. With each bite, you celebrate your culinary finesse, infusing tradition with creativity. This sweet symphony becomes your ode to the joys of indulgence and the beauty of sharing your passion with others.
Ingredients
1

cup

Cubed bread

1/3

cup

Milk

1

large piece

Egg

1/4

tsp

Vanilla extract

Dried fruit and cinnamon as required

1 to 2

tbs

Butterscotch chips or chocolate chips to garnish

2 to 3

tbs

Sugar
Instructions
Initiate microwave dessert making by taking a bowl being microwave safe. Fill it by bread crumbs.

In the next step, take separate medium mixing bowl and fill it by beating up egg, vanilla, milk, and sugar. Mix them all in gradual manner. Now gradually top it over bread crumbs and stir it.

Mix in any of your favorite dried fruit and cinnamon.

Then allow it to gradually microwave for the next 1-2 minutes. Make sure all batter liquid bakes nicely, even center part. Take out and allow few minutes for the lovely dessert to cool down.

You can top your dessert with fudge sauce, maple syrup or caramel (melted) to enhance its look and taste. Enjoy freshly made microwaved dessert along with ice-cream or whipped cream!!
Notes
Let your creativity flourish with the Bread Mumbling Pudding—a canvas for unique flavor combinations that showcases your culinary artistry.
Tips and Tricks to Master Your Bread Mumbling Pudding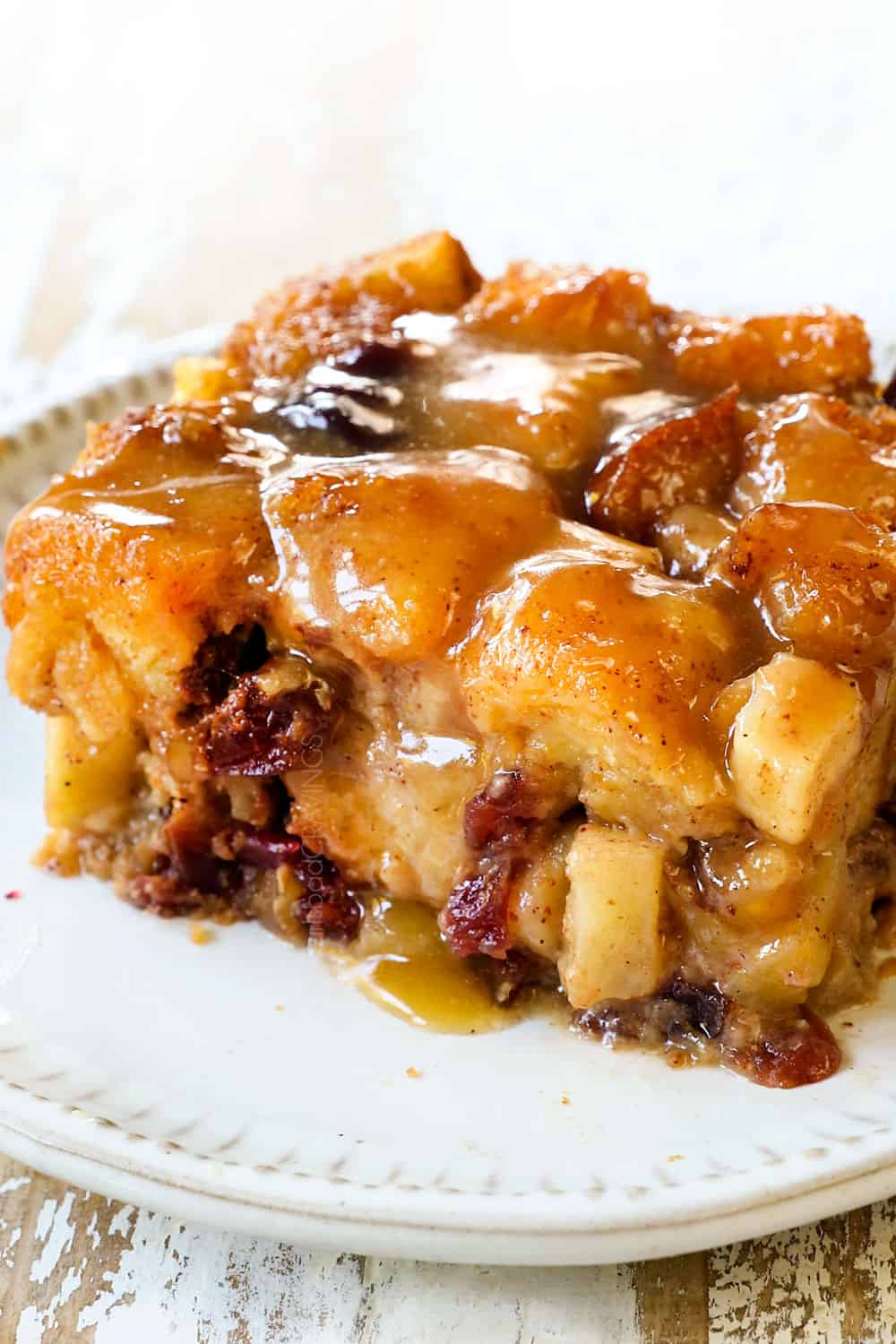 Bread Selection: Choose day-old bread with a sturdy texture, like French or brioche, for the best results. Stale bread absorbs the custard mixture perfectly.
Flavor Infusion: Infuse the custard with your favorite flavors like vanilla extract, cinnamon, or nutmeg to enhance the pudding's depth of taste.
Customize with Mix-Ins: Experiment with mix-ins such as raisins, chopped nuts, or chocolate chips to add bursts of flavor and texture.
Fruit Pairing: Combine fresh or dried fruits like berries, apples, or pears to complement the pudding's sweetness and bring a refreshing twist.
Custard Consistency: Achieve a luscious texture by allowing the bread to soak in the custard mixture for a few minutes before baking.
Layering: For layered variations, create alternating layers of bread and fruits for an eye-catching presentation.
Crunchy Toppings: Create a satisfying contrast by adding a sprinkling of chopped nuts or a dusting of sugar on top before baking.
Reheating: To enjoy the Bread Mumbling Pudding later, reheat individual portions in the microwave or oven for a warm, comforting treat.
Serving Elegance: Elevate the presentation by serving individual portions in ramekins or using cookie cutters to shape the pudding into unique forms.
Sauce Pairing: Consider serving the pudding with a drizzle of caramel or chocolate sauce for an extra touch of indulgence.
Serving suggestions
Wholesome Breakfast Delight: Start your day with a nourishing twist by enjoying the Bread Mumbling Pudding as a satisfying breakfast option. Pair it with Greek yogurt, a drizzle of honey, and a handful of fresh berries for a balanced morning meal.
Afternoon Tea Affair: Transform your tea time into a delightful affair by serving slices of the pudding alongside a pot of your favorite tea. The cozy flavors of the pudding complement the soothing nature of the tea.
Comforting Dessert Extravaganza: Embrace the pudding's warm and comforting essence by serving it as the star of a dessert spread. Accompany it with a scoop of vanilla ice cream, a dusting of powdered sugar, and a sprig of fresh mint.
Family Gathering Favorite: Make your family gatherings extra special by presenting the Bread Mumbling Pudding as a heartwarming dessert option. Its nostalgic flavors resonate with both young and old, making it a crowd-pleaser.
Creative Brunch Buffet: Add a unique touch to your brunch buffet by featuring a Bread Mumbling Pudding station. Provide various toppings like whipped cream, chopped nuts, and fruit compotes for guests to customize their servings.
FAQs of Bread Mumbling Pudding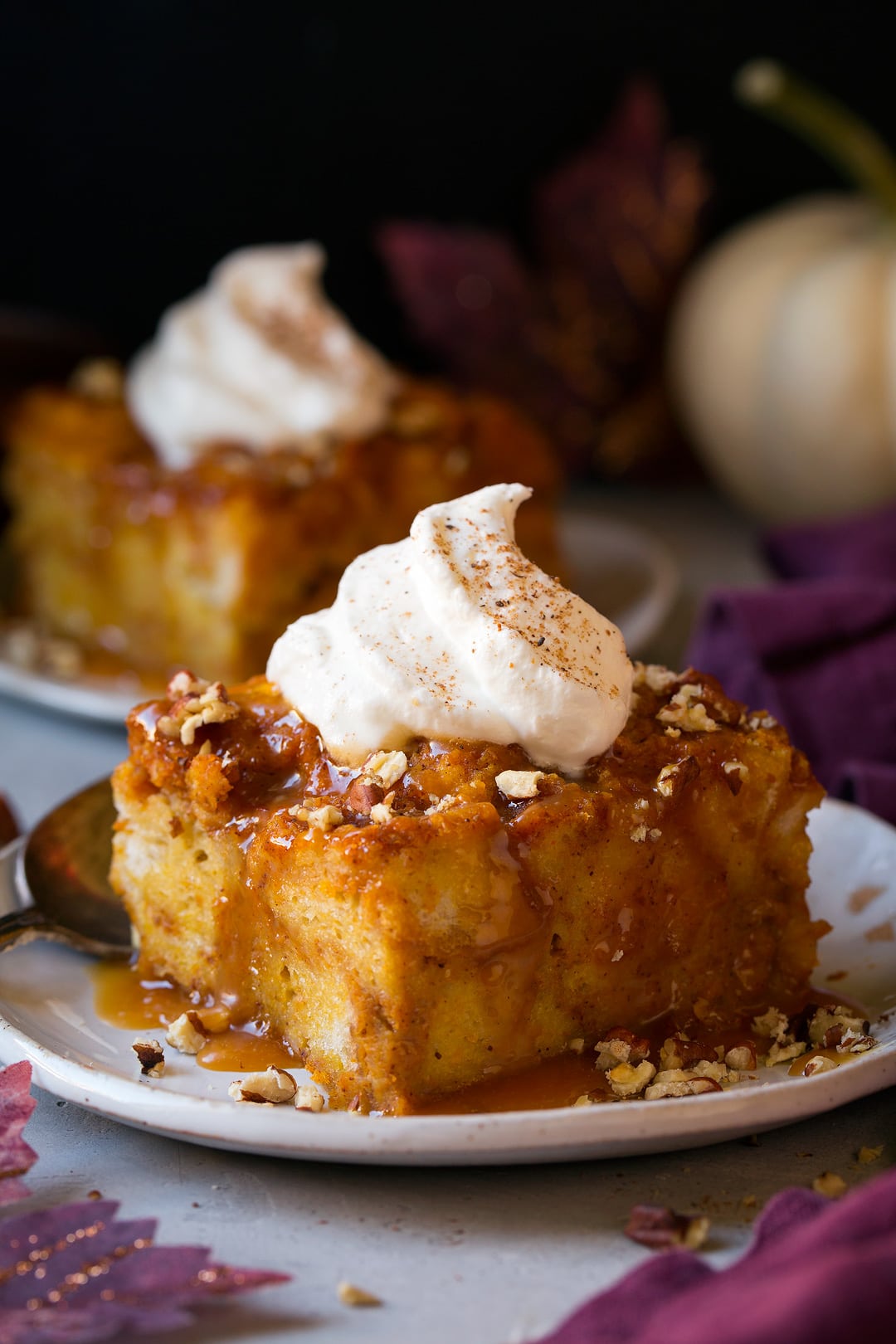 Can I use any type of bread for this pudding? Absolutely! Whether you choose white, whole wheat, or even brioche, the Bread Mumbling Pudding adapts beautifully to various bread types.
How do I achieve the perfect balance of sweetness and texture? Experiment with different sweeteners like brown sugar, maple syrup, or honey. Combine crunchy nuts with soft fruits for a delightful textural contrast.
Can I make this pudding in advance? Certainly! Prepare the Bread Mumbling Pudding ahead of time and store it in the refrigerator. Reheat gently before serving for a cozy dessert experience.
Are there vegan or gluten-free alternatives for this recipe? Absolutely! Substitute dairy milk with almond milk and opt for gluten-free bread for those with dietary restrictions.
How should I store any leftover pudding? Cover the leftover Bread Mumbling Pudding with plastic wrap or transfer it to an airtight container. Store it in the refrigerator for up to three days and reheat as needed.
The Bread Mumbling Pudding is your culinary masterpiece, blending tradition and creativity into a harmonious dessert. With each bite, you've offered a taste of your passion and expertise, crafting a dish that resonates with comfort and innovation. As a food blogger and chef, you've not only shared a recipe but also a piece of your culinary soul, inviting others to savor the magic of your kitchen.