Who can say no to sheet cakes, especially the ones with bananas in it? Banana Savory Sheet Cake is perfect dessert to serve on large gatherings as it works like a charm on party people!!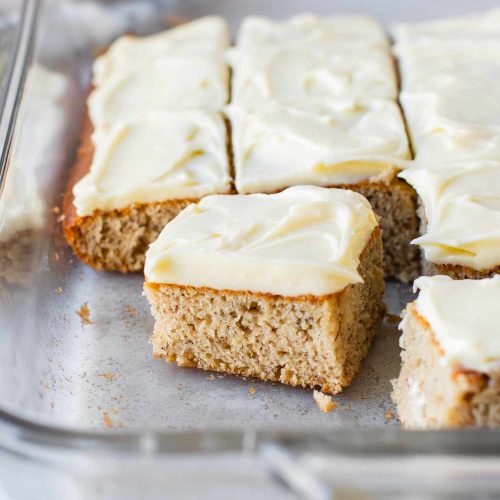 Banana Savory Sheet Cake
Embark on a culinary adventure that defies conventions with our Banana Savory Sheet Cake. Revel in the harmonious blend of sweet bananas and savory elements, perfect for unique gatherings and palates seeking a surprising twist. Delve into a world of flavors that elevate the ordinary to the extraordinary.
Equipment
1 baking pan

1 bowl

1 microwave
Ingredients
Cake
2

cups

Flour (all-purpose)

1

tsp

Cinnamon

1

tsp

Baking soda

1/2

tsp

Salt

1

cup

Sugar, white granulated

1/2

cup

Unsalted butter

1/2

cup

Brown sugar

1/2

cup

Sour cream, full fat

1

tsp

Vanilla extract

2

pieces

Eggs

1

cup

Ripe bananas, mashed
Frosting
6

oz

Cream cheese

2

cups

Powdered sugar

1

tsp

Vanilla extract

1/4

cup

Unsalted butter

1

tsp

Lemon juice
Instructions
Initiate microwave dessert making by taking baking pan being microwave safe (Preferably 10x15) and completely grease it up using cooking spray.

In the next step, take microwave proof medium mixing bowl and fill it by mixing up flour, cinnamon, baking soda, and salt. Mix them all in gradual manner.

Then take up your mixer and add sugar and butter to it. Then mix eggs one by one. Mix well with sugar. Now mix bananas (mashed) and vanilla.

Now in the mixer, add half portion of prepared mixture of flour. Mix in sour cream and top with leftover mixture of flour.

Place the mixture in the greased pan. Then allow it to gradually microwave for the next 18-20 minutes; wait till cake turns brown. Take out and allow few minutes for the lovely dessert to cool down.

Prepare frosting by placing all its ingredients into electric mixer. Mix water if it feels too thick. Mix well to make smooth frosting. Spread gradually on top of the cake. Make slices as desired and enjoy!!
Notes
Introducing a harmonious twist to the traditional, our Banana Savory Sheet Cake celebrates the fusion of sweet and savory. Delight in the marriage of ripe bananas with a medley of complementary flavors, resulting in a tantalizing experience that will keep you craving more.
Things to pay attention to when cooking Banana Savory Sheet Cake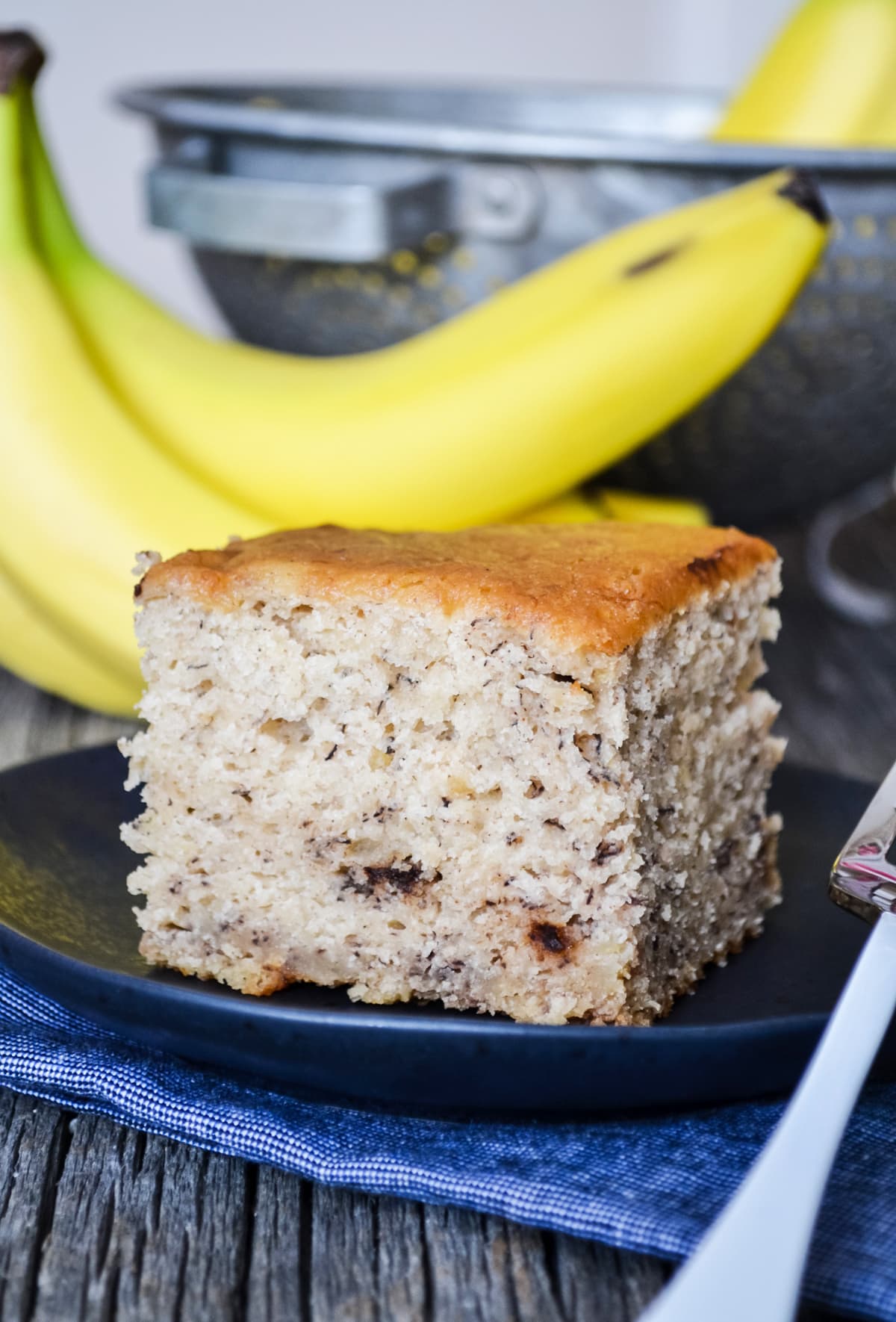 Banana Ripeness: Opt for ripe bananas with a deep yellow hue and brown spots. They bring a natural sweetness and enhance the flavor profile of the cake.
Savory Ingredients Balance: Select a mix of savory ingredients that complement each other and the banana flavor. Ensure they're prepped, cooked, and seasoned well to balance the overall taste.
Mashing Bananas: Mash the bananas thoroughly to eliminate lumps. A smooth banana puree will contribute to the cake's texture and flavor.
Even Distribution: When incorporating savory elements, ensure an even distribution throughout the batter. This guarantees every slice is bursting with a harmonious blend of flavors.
Texture Matters: Achieve the perfect texture by not overmixing the batter. Gently fold in dry ingredients and savory components until just combined to avoid a tough cake.
Baking Time and Temperature: Follow the recommended baking time and temperature closely. Since ovens vary, use a toothpick or cake tester to check for doneness – it should come out clean or with a few moist crumbs.
Soggy Ingredient Management: If using moist ingredients like sautéed vegetables, blot them with a paper towel to remove excess moisture. This prevents a soggy texture in the finished cake.
Seasoning Expertise: Pay attention to seasoning. The balance of salt and other spices can make or break the savory flavor profile.
Pan Selection: Choose the right baking pan or sheet tray. A rimmed baking sheet works well for sheet cakes, ensuring the batter doesn't spill over.
Cooling Process: Allow the cake to cool in the pan for a while before transferring it to a wire rack. This prevents the cake from breaking due to its moist texture.
Slicing Strategy: When slicing the cake, use a sharp knife and clean it between cuts for neat slices.
Garnishing Grace: Elevate the visual appeal by garnishing with fresh herbs, grated cheese, or a drizzle of a complementary sauce.
Flavor Development: Remember that the flavors of savory dishes often intensify after resting. Allow the cake a little time to develop its taste after baking.
Serving suggestions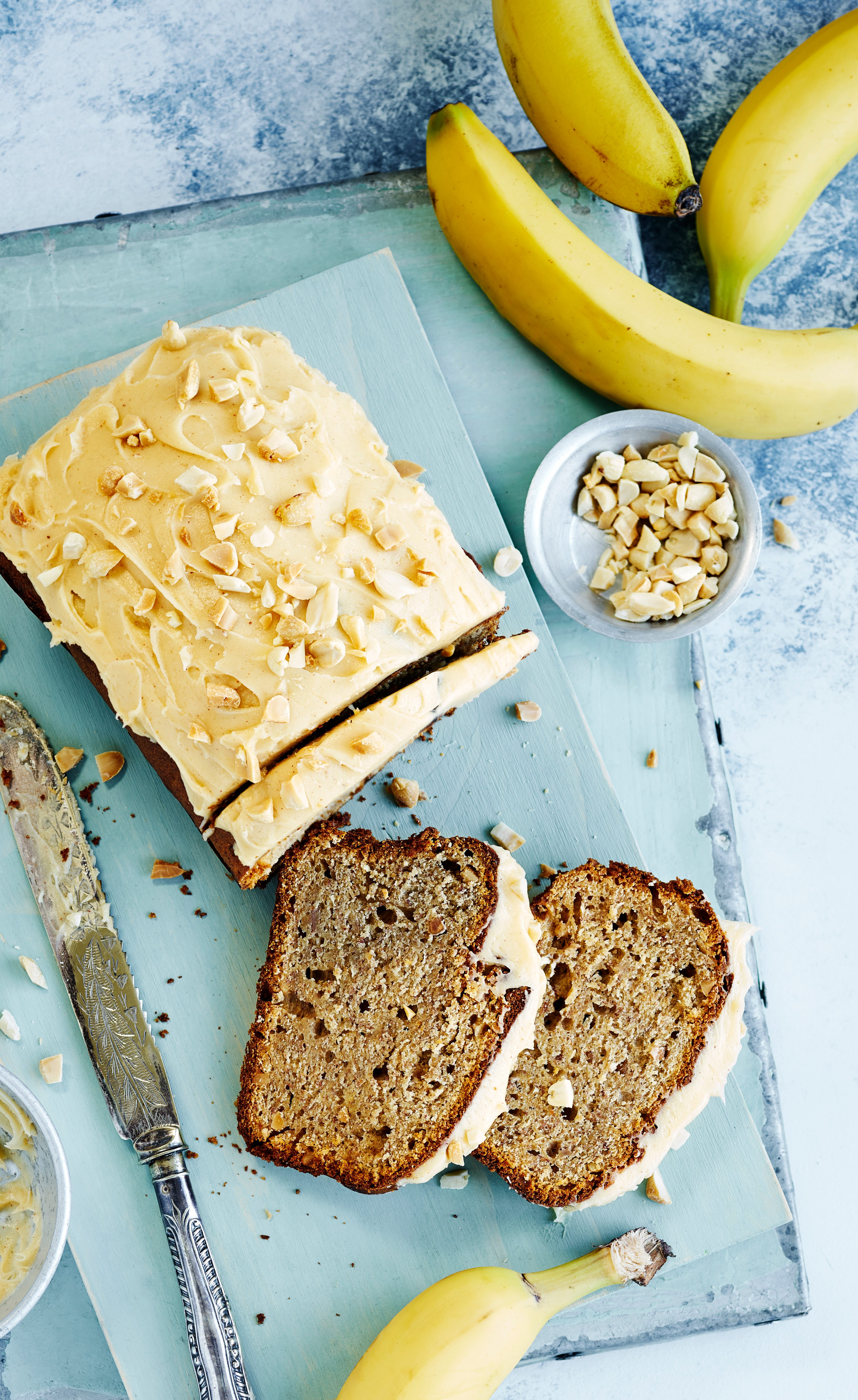 Brunch Brilliance: Elevate your brunch spread with slices of Banana Savory Sheet Cake. Its unique blend of flavors and textures makes it an ideal centerpiece for a leisurely morning gathering.
Potluck Hero: Stand out at potluck events by bringing along this unexpected delight. Its easy-to-share format and intriguing taste will have everyone asking for the recipe.
Dinner Party Delight: Impress your dinner guests with a savory twist on dessert. Serve Banana Savory Sheet Cake as an appetizer or alongside the main course for a conversation starter.
Culinary Adventure Nights: Host themed dinner nights where Banana Savory Sheet Cake takes center stage. Pair it with dishes from various cuisines for an eclectic and unforgettable experience.
Comforting Weeknight Dinner: Make weeknight dinners special by serving this sheet cake as a side dish. It's an excellent way to sneak in some veggies while satisfying your craving for something unique.
FAQs of  Banana Savory Sheet Cake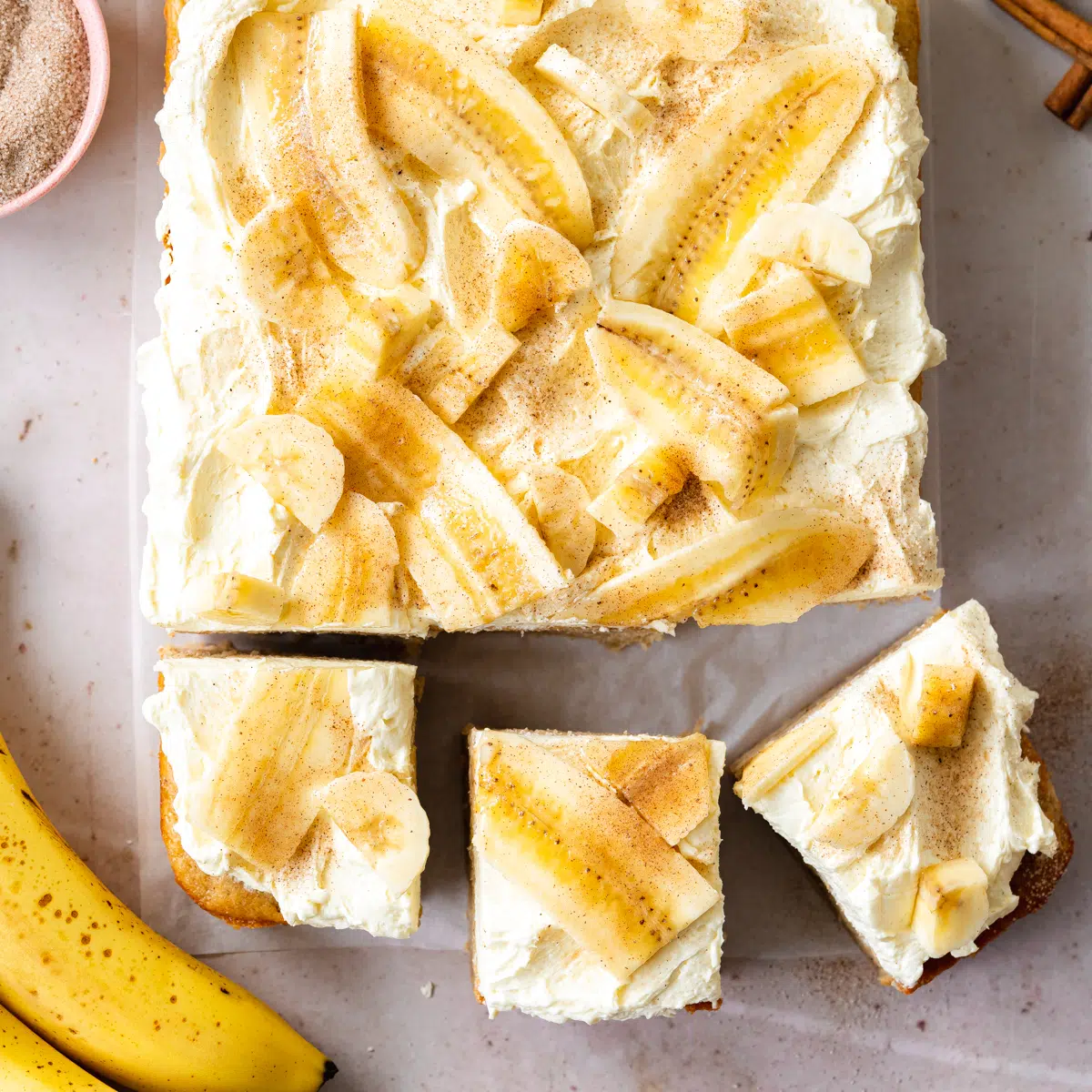 Can I use overripe bananas? Absolutely! Overripe bananas add a rich sweetness to the savory cake, enhancing the flavor profile. Just ensure they are mashed well for even distribution.
What types of savory ingredients can I add? Get creative! Sun-dried tomatoes, caramelized onions, sautéed spinach, or crumbled feta cheese are great additions. Tailor it to your taste preferences.
Can I make it gluten-free? Certainly! Experiment with gluten-free flour blends for a suitable alternative. Adjust the ratio as needed to achieve the desired texture.
How do I prevent a soggy bottom? To prevent excess moisture, pat any moisture-rich ingredients like tomatoes or spinach dry before incorporating them into the batter.
How should I store leftovers? Store any remaining Banana Savory Sheet Cake in an airtight container in the refrigerator. To enjoy leftovers, reheat slices in a preheated oven for a few minutes to restore the delightful texture.
As we conclude our journey through the realm of Banana Savory Sheet Cake, remember that the heart of cooking lies in experimentation and discovery. With every slice, you've unlocked a fusion of flavors that challenge norms and celebrate creativity. So, let the memory of this unique creation inspire your future culinary endeavors. Here's to savoring the extraordinary in every bite.